We are all passionate about what we do, but that doesn't always translate into being a successful entrepreneur.
Mentorship is a means of supporting professional women, but a good mentor program is hard to come by. Finding someone who understands the challenges in both your industry and life cycle are critical components that often get overlooked. Click here to read my mentorship story.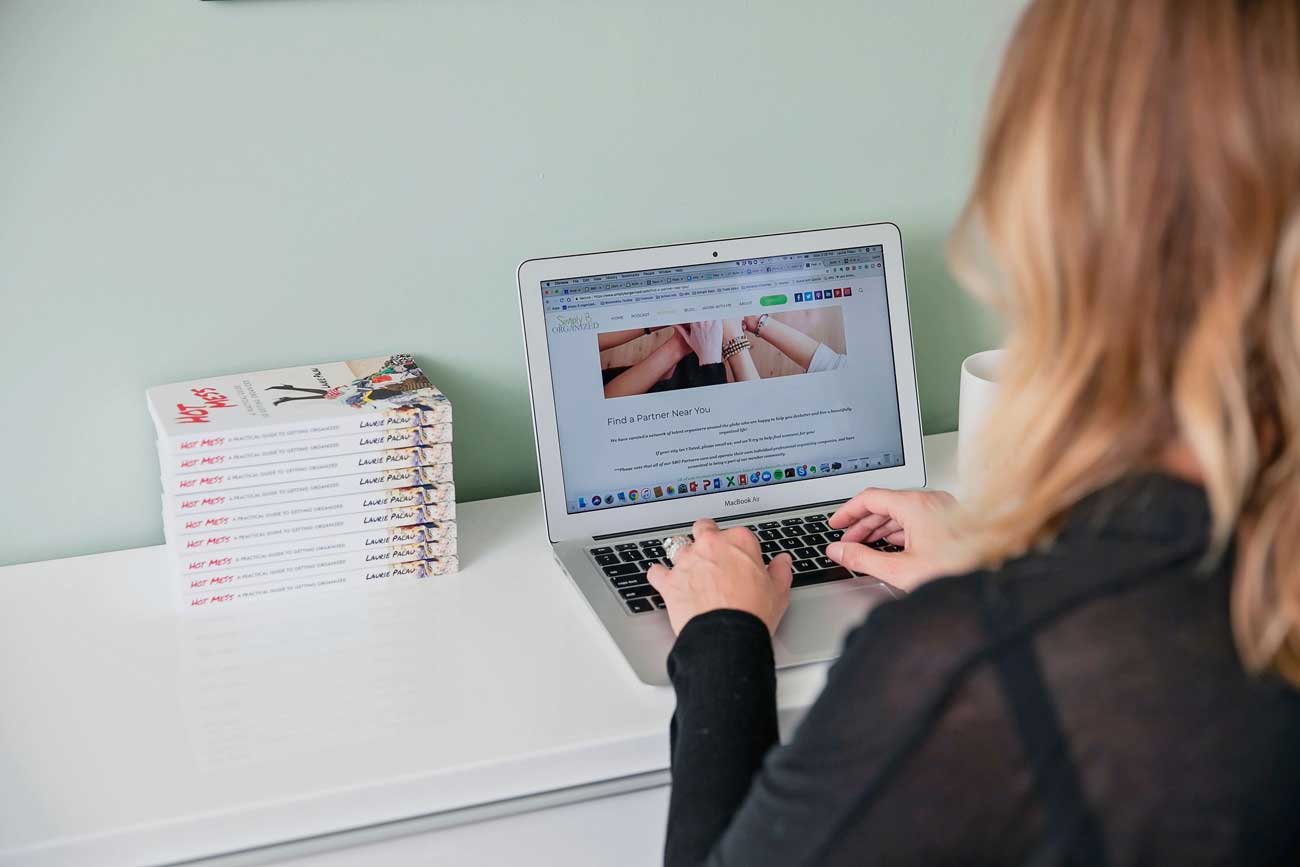 Just like there is no "one-size-fits-all" organizing strategy, the same holds true for your business.
Unlike other programs, each session is completely customized to your unique challenges, but also addresses several common struggles found within the Professional Organizing Community.
Whether you are new to the industry, or a seasoned veteran looking to expand your business to the next level, an objective accountability partner may be just what you need.
We have several options and we will identify the key areas where YOU feel you need to focus. All sessions are customized to you. Below are some sample topics that you may want to cover:
---
✓  Defining your brand: Identifying business goals, messaging, and audience
✓  Why it's important to have a contract and what to include.
✓  How to feel comfortable charging for consultations
✓  Building an email list
✓  Growing your social media
✓  Streamlining your processes and establishing routines
✓  Developing marketing collateral
✓  Growing your staff and knowing when to outsource
✓  How to diversify service offerings
✓  How connecting with influencers can impact your brand
*please note that each mentor package is customized to your personal and professional goals.
---
"Laurie has a genuine heart for entrepreneurs & a thorough knowledge of the many hurdles we encounter with new business start up. Hiring Laurie ended up saving me loads of time & was also a great investment. Laurie is someone who will motivate & cheer you along from start to finish!"
---
Frequently Asked Questions
Do I have to be a professional organizer to participate in your mentoring program?
Great question! The short answer is NO. Although the majority of women who I mentor are currently professional organizers or thinking about becoming one, I also speak, coach and mentor women in other industries who are exploring entrepreneurship, or who may be struggling with accountability, time management, or navigating career and motherhood .
How long is each session?
All mentor sessions are 1-hour long.
How do we "meet" for our sessions?
All mentor/coaching sessions are done over zoom. This allows us to screen share, and have a more personalized meeting. Don't worry! There is no need to dress up or put on make-up, no judgement here!
How do I schedule my appointment (s)?
Upon purchasing coaching, you'll receive email instructions on how to block time on my calendar. We recommend that you schedule all sessions at once, so that you have a recurring time blocked on both of our calendars. We can easily reschedule any specific conflicts afterwards.
What if the topics I'd like to discuss are not listed above?
The topics I mentioned above are merely examples of some common questions I hear from my mentees. The beauty of our program is that it is 100% customized to your specific needs and pain points. Before each session you'll be asked to email any questions you'd like to discuss on our upcoming zoom call, so we can maximize our time together.
Can I get a refund if I'm unhappy with my purchase?
Since our program is completely customized and delivered in real time, we are unable to offer refunds. If you are unsure if our program is right for you, feel free to schedule a free 15 minute phone consultation with me prior to purchasing any sessions.
Can I purchase additional coaching sessions?
Absolutely! If you'd like to continue working together, you can add on as many sessions that you'd like. Simply visit our website and click the buy button.